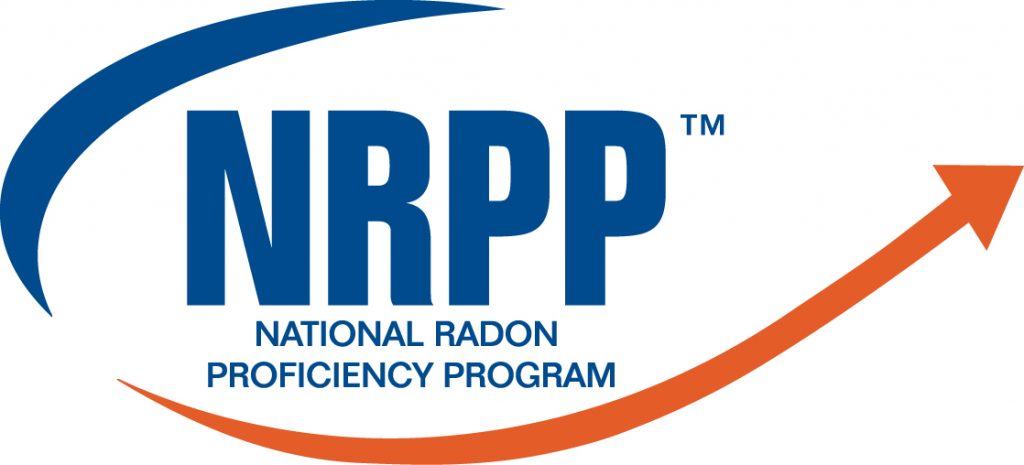 Quick Links to NRPP
How to Become Certified (Please read the NRPP Candidate Handbook found under this link)



NRPP has made us aware of a breach in the security of the RMP (Radon Measurement Professional) and RMFT (Radon Measurement Field Technician) exams.
NRPP began pilot testing the new RMP and RMFT exams on November 3rd.
Please read the information available on the NRPP site (before registering) to understand what a pilot test is.
Please visit https://nrpp.info/exam-security-update/ for updates.
Reinstatement Policy
If you are looking for reinstatement of your certification, please review the Reinstatement Policy (11/2021) below.
Measurement Certification Reinstatement: For Measurement Certification only
NRPP Certification Reinstatement – Measurement
Mitigation OR Measurement and Mitigation Certification Reinstatement: For Mitigation only OR for reinstating both Measurement and Mitigation Certifications
NRPP Certification Reinstatement – Mitigation
NRPP Reinstatement Policy – Adopted November 2021

Lapsed LESS THAN ONE YEAR from reapplication date:
Lapsed MORE THAN ONE YEAR BUT LESS THAN TWO YEARS from reapplication date:
Lapsed MORE THAN TWO YEARS prior to reapplication date:
NOTE: If you previously completed a CERTI entry level course, contact our office for instructions to access the course – 800-513-8332 (Mon-Fri 8:00AM – 4:00PM)